add_alert
June 21, 2021 at 12:00 PM CT
UPDATE – Link dashboard is currently unavailable
Access to the Link dashboard is currently unavailable. You can access the UnitedHealthcare Provider Portal using this link: https://secure.uhcprovider.com/. Please do not try to use the Sign In button at the top of UHCprovider.com, as this will result in an error message.
Skip left navigation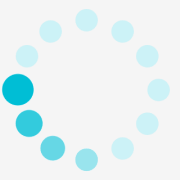 Please Wait updating search results
Search
Relevance
Title A-Z
Title Z-A
Newest First
Oldest First
Results for: "Forms"
We found 3973 matches for you.
2021-2023 UnitedHealthcare Credentialing and Recredentialing Plan

LAST MODIFIED 02.26.2021

"Credential", "Credentialing", or "Recredentialing" is the process of assessing and validating the criteria and qualifications of Licensed Independent Practitioners (LIP) and Facilities set forth in the UnitedHealthcare Credentialing Plan and ...