error
October 15, 2021 at 12:00 AM CT
Upcoming security updates.
Due to scheduled portal enhancements, new user registration and access changes will be temporarily suspended from Oct. 19, 2021 9 p.m. Central Time – Oct. 25, 2021 5 a.m. Central Time. All other portal features will remain available during this time. Learn how registration and managing access is getting even easier.
Skip left navigation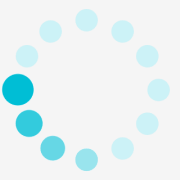 Please Wait updating search results
Search
Relevance
Title A-Z
Title Z-A
Newest First
Oldest First
Results for: "preferred lab network"
We found 438 matches for you.
Cimzia® (Certolizumab Pegol) – Oxford Clinical Policy

PDF

LAST MODIFIED 10.01.2021

Effective Date: 10.01.2021 – This policy addresses the use of Cimzia® (certolizumab pegol) the treatment of Crohn's disease, rheumatoid arthritis, psoriatic arthritis, ankylosing spondylitis, non-radiographic axial spondyloarthritis, and plaque ...