Skip left navigation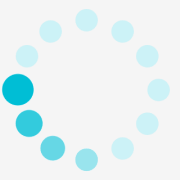 Please Wait updating search results
Search
Relevance
Title A-Z
Title Z-A
Newest First
Oldest First
Results for: "NDC"
We found 273 matches for you.
EDI 837P: UnitedHealthcare Vision Professional (005010X222A1)

PDF

LAST MODIFIED 02.18.2021

This companion guide (CG) to the Technical Report Type 3 (TR3) adopted under HIPAA clarifies and specifies the data content when exchanging transactions electronically with Spectera Eyecare Networks. Transactions based on this companion guide, ...

EDI HIPAA Claim Edits - UnitedHealthcare

PDF

LAST MODIFIED 07.20.2021

UnitedHealthcare applies Health Insurance Portability and Accountability Act (HIPAA) edits for professional (837P) and institutional (837I) claims submitted electronically.

Accumulator Adjustment Medical Benefit Program Provider Protocol

PDF

LAST MODIFIED 09.30.2020

UnitedHealthcare Protocol - This document provides a description of the Accumulator Adjustment Medical Benefit program and provider requirements. This program requires providers to submit payment information received from drug manufacturer copay ...

UnitedHealth Premium® Program Patient Episode Cost

PDF

LAST MODIFIED 05.20.2021

Patient episode cost reflects a combination of resource utilization, resource mix and unit cost. Episodes include services delivered to a patient related to a specific procedure or treatment of a condition. Services may include those provided by ...